Hectic family routines are pushing kids' bedtimes back. Could it affect your child's health? An early bedtime can mean much more restful sleep for your child, and it is often much easier to implement than parents think. Here are 10 Benefits of Early Bedtime for your child:
10 Benefits of Early Bedtime for your child
A Healthier Child
Studies have shown, an 18-month-old with early bedtimes will be faster in developing motor, language, and social skills.
A late bedtime can negatively affect school-age child's alertness as they would have slept late and would not have had required sleep for the mind to relax and rejuvenate. As a result, their performance in school is affected.
In fact, kids with early sleep time are emotionally stable as well .
Sleep is also related to dietary habits. Kids who sleep early have better dietary habits and better BMI( Body Mass Index) compared to the kids who sleep late.
An early bedtime appropriate for your child's age significantly affects a child's health emotionally, mentally and physically.
Less Night Wakings
This is from my personal experience as well, the later you put your baby to bed, the more you are the chances that the child will wake up in the nights.
The night my girls go to sleep on time (around 9 – 9: 30 PM ), the night they would wake up in the middle of the night less or even not!
Less Early Rising
The body secretes alerting hormones when we're overtired, which makes bedtime more difficult. It may happen that the child to wakes up more during the night.
A child who goes to sleep too late, nap-deprived and overly drowsy will actually be likely to rise early. The ability to "sleep in" does not typically occur until a child is 6 to 8 years old.
Less resistance at bedtime
Children may resist getting in bed for a few reasons. Researches have found a connection between poor sleep and increased resistance and conflict at bedtime the next night.
With poor sleep, you may see more temper tantrums, power struggles, and poor behavior. These behaviors get prevalent if the child has a late bedtime.
A Predictable Bedtime
Think of the feeling when you have no plan of cooking but have to make it, how do you drag yourself to the kitchen. The same thing happens with our child when we have no sleep routine. By settling on an earlier bedtime, would mean you have more energy and confidence to make it possible. Although initially, your child may push back against the new rule, they will actually thrive with well-set boundaries.
Quality Time before bed
An early bedtime and a soothing bedtime routine go hand in hand. Instead of just getting ready for bed, you're making sweet memories together reading books, singing songs and snuggling. There is no hurry in sleeping as you are on time for sleeping. Make sure the activities before bedtime are quiet and calm.
Quicker to Sleep
A consistent routine and early bedtime will begin to create a more emotionally secure feeling for your child, which will help him go to sleep more easily. Production of the hormone melatonin – the body's own natural sleep-inducing chemical – can begin earlier, and your child will be off to sleep more calmly and quickly.
More overall sleep
Children who get to sleep consistently early, don't wake at night and don't rise early unnecessarily simply end up logging more hours of sleep, which is needed for better growth of mind, body, and soul.
Healthy Sleeping Habits
As the kids grow up the bedtime does shift to a later time. But a regular routine and consistency of bedtime expectation will help in the future.
This means your child will be safe from the health issues rising due to poor sleep. Staying up late will be a fun exception than the regular sleeping routine.
More Restful Evening for you
When kids are off to sleep, you have some time for yourself. This can mean a more energized parent the next morning.
Read some Health Benefits of cycling for kids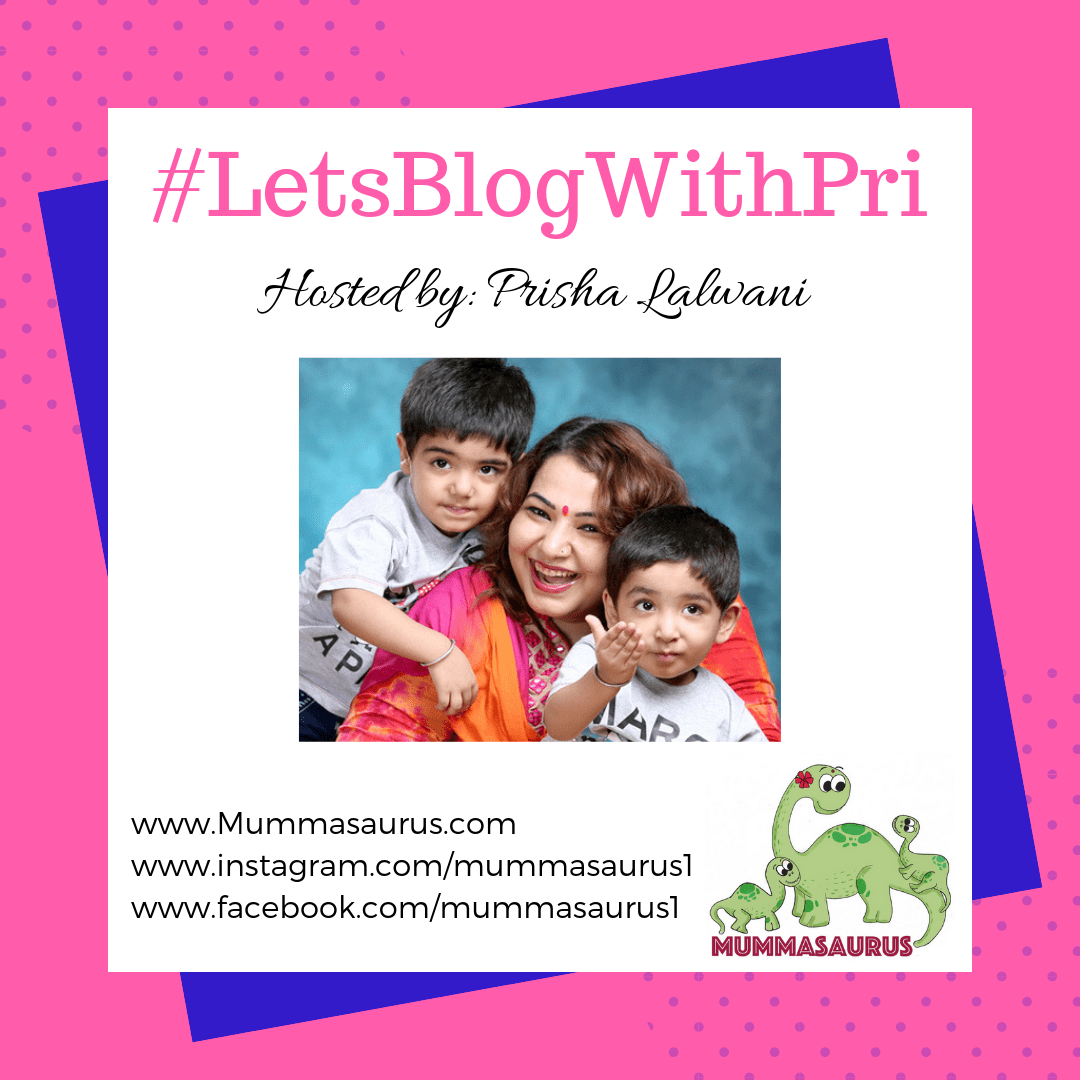 Hosted By :Prisha LalwaniMummasaurus.com
IG: @mummasaurus1
FB: /mummasaurus1
#LetsBlogwithPri is a Blog Train hosted by Prisha Lalwani, Author at Mummasaurus. I wholeheartedly thank Kanika Manaktala Author at The Color Pallette for introducing me. Also, I would like to introduce Mahati, Author at Fantastic Feathers. Do read her blog post.
Comments
comments