Suji/Rawa/Semolina is the coarse, purified wheat middlings of durum wheat mainly used in making halwa, upma, vermicelli, etc. It is a really healthy grain and can be worked into multiple breakfasts, meal snack options. Suji has several health benefits, such as healthy muscles, improves heart health, prevents anemia, controls overeating, early bowel movement, improves immunity, boost energy, helps in weight loss. Read below to know 3 Quick Snack Recipes with Suji/Rawa/Semolina.
3 Quick Snack Recipes with Suji
Recipe 1. Suji Halwa
The classic Suji Halwa is a quickest snack for the kids.
Ingredients
1 Cup Suji
2 Tablespoon Besan/Gram Flour
1 Cup Sugar
3 Cups Water
1 cardamom
1/4th Cup dry fruits
1 Tablespoon Ghee
Preparation
Heat Ghee in a Kadai.
Add Suji and Besan to the Kadai. Roast on low-to-medium flame until lightly brown.
Add Sugar and mix
Add water and stir continuously to avoid lumps.
Keep stirring until the mixture is thick and runny on medium flame.
Turn the flame off and add finely chopped dry fruits.
Serve Hot for the best taste.
Recipe 2 : Suji Dhokla
Ingredients
1 Cup Suji
1/4 Cup Curd
1 teaspoon Grated Ginger
Baking Soda
2-3 green Chillies
Rai
Salt
Oil
Water
Preparation
Batter
Add Suji, curd, grated ginger into a bowl.
Add water to make a thick paste.
Leave aside for 20 mins
Steamer
You would need a smaller vessel to be kept inside a bigger kadai with a lid.
Add water to a big kadai and bring it to boil.
Cover the boiling water while keeping the flame on low.
Dhokla
Take the batter and add baking soda and mix in one direction
Take the small vessel and grease it with oil.
Add batter to the vessel.
Keep the smaller vessel on a stand inside the Kadai with water and cover the lid.
Let it steam for 15-20 mins
Use a knife to check if the dhokla is cooked properly. If it comes out clean it is done
Let it cool and now you can take the spongy Dhokla out of the pan
Heat oil in a small pan.
Add Rai and let it flutter
Add slit Green Chillies
Sprinkle the tadka over the dhokla
Cut into desired shape and size
Recipe 3: Suji Pizza Pocket
Ingredients
1 Cup Suji
1/4 Cup Curd
3 tablespoon Rice flour
Baking Soda
Capsicum
Bell peppers
Onions
Cheese
Oregano
Salt
Oil
Water
Preparation
Add Suji, curd, rice flour, salt, and water in a bowl and mix it well
Keep aside for 20 mins
Add Baking Soda and stir in one direction
Heat a nonstick pan and put the flame on lowest heat.
Add a ladle of the mixture on the pan spread it as you would make a pancake.
Cook on low flame for 3-4 mins and flip to cook the other side
After 2-3 mins flip the side again.
On top of this base add few pieces of all the veggies, grate some cheese add salt and oregano.
Cover the lid to cook for 3-4 mins on low flame or until the cheese melts.
Fold the pizza into half to make small pockets.
Serve Hot with ketchup and herbs
Try there drinks this summer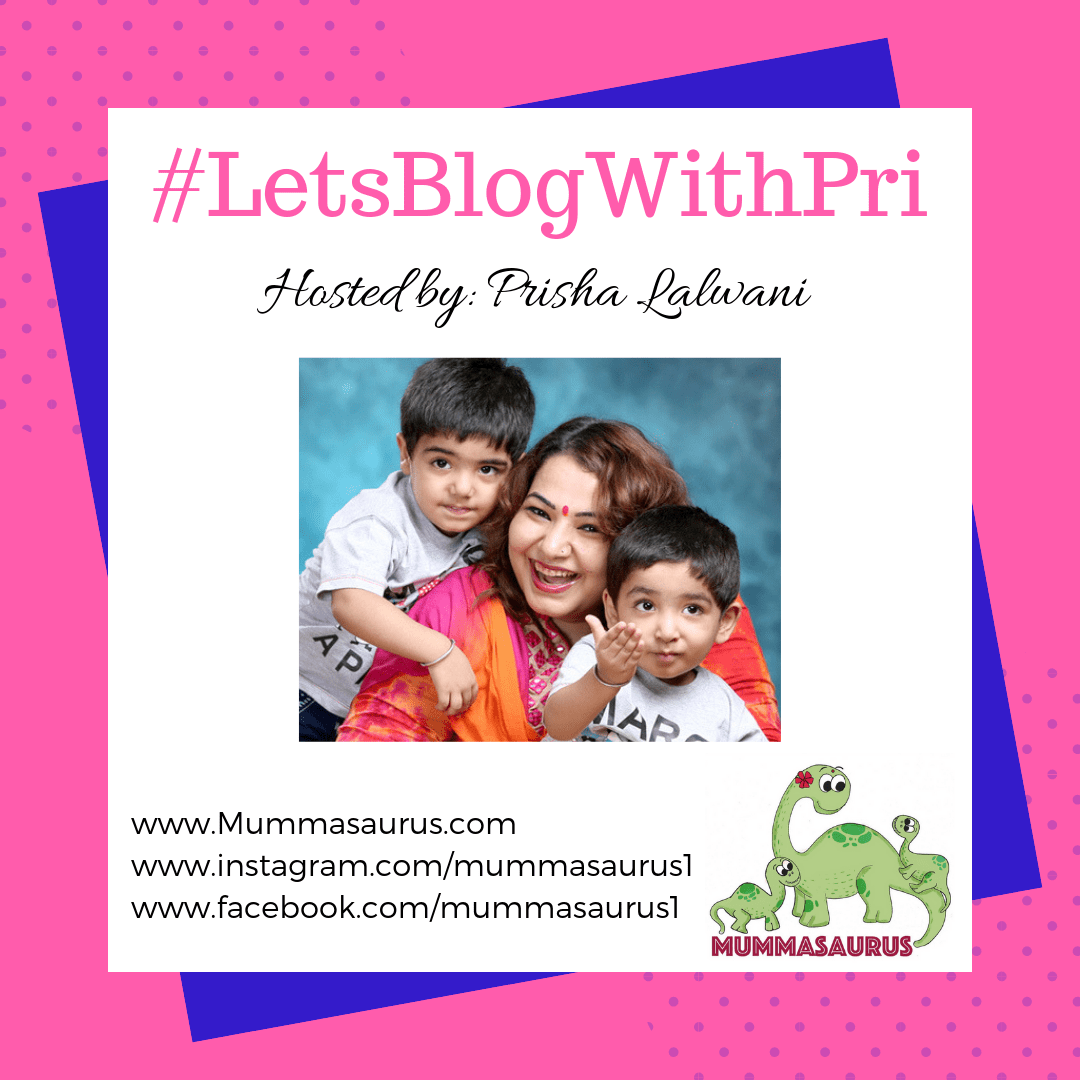 Hosted By:Prisha Lalwani
Mummasaurus.com
IG: @mummasaurus1
FB: /mummasaurus1
#LetsBlogwithPri is a Blog Train hosted by Prisha Lalwani, Author at Mummasaurus. I wholeheartedly thank Prisha for introducing me, Read her post on 15 reasons why babies cry and what to do about it. Also, I would like to introduce Disha, Author at lifemyway. Do read her blog post.
Comments
comments