We all in today's time know the benefits of having green tea. Green tea contains antioxidants and nutrients which help in loosing weight and maintaining healthy lifestyle.
However, many people do not know how to make sure we are getting the maximum benefits of green tea for various reasons. Some people do not take green team simply for the reason that they do not like the taste.
Today I am sharing with you some tips to make your green tea taste better and you can get maximum benefits from it.
Make Green Tea Taste Better
Right Temperature for water
If the water used for steeping the green tea is too hot it causes the tea to taste bitter. If the water is not warm enough, you will not get the full flavor extracted out of the leaves.
Water between 160-180 degrees is the best. But yeah, we are not sitting to measure the temperature each time right ?? So how do you know if the temprature is right for your green tea? These are the signs I use
When you put water for heating, you would notice bubbles being formed at the bottom of the pan. This is the point you need to stop heating the water.
Sometimes you can just check for the steady steam stream coming from the pan.
The right amount of time to Steep
Green tea is a delicate form of tea. It is important to steep it for 2-3 minutes. Doing it for less than 2 mins prevents the tea leaves from releasing full flavor and steeping for more time will make it taste bitter. I usually brew for 2 minutes and then taste every 30 seconds until I get the desired taste and then I take the tea bag out.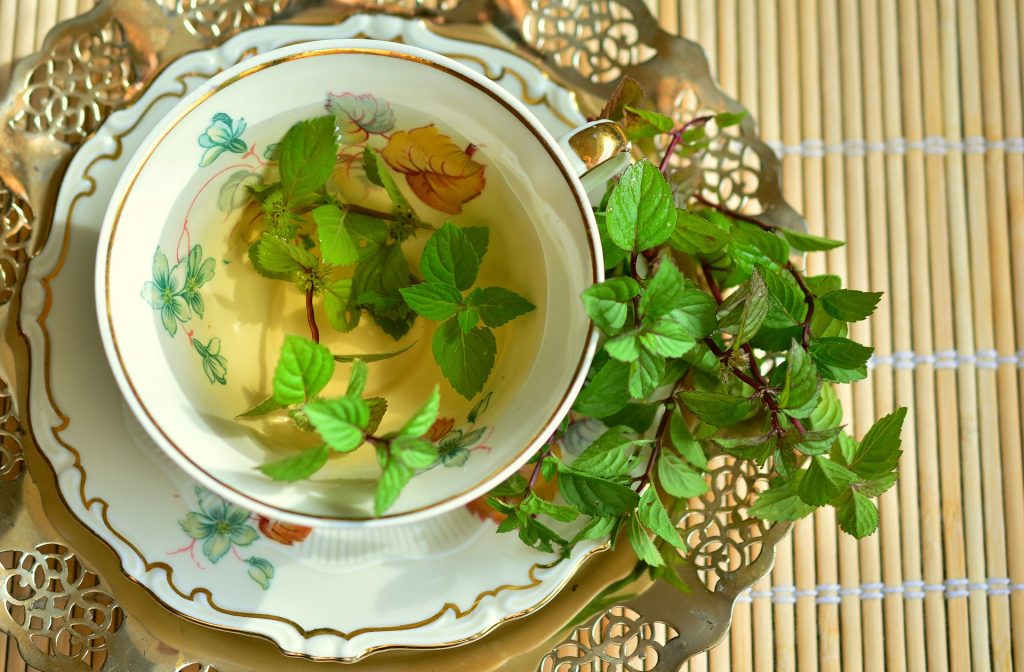 Add Crushed Mint Leaves
This has been a great discovery for me. I added a few crushed mint leaves to my green tea and I loved the flavor. It adds a refreshing flavor to the tea.
Add Lemon juice
Someone who is fond of lemon teas would know this one already. Lemon added to a brewed tea adds a unique flavor to it. Added few drops of lemon to green tea not only enhances taste, the lemon helped green tea retain its antioxidants. Some of these antioxidants, such as epigallocatechin, also known as EGCG, may help boost your metabolism and support your weight loss efforts. (information taken from google)
Few drops of Honey
If you are a beginner then adding a few drops of honey to your green tea will work towards reducing your sugar intake and you can avoid the bitter taste as well .
Honey & green tea are rich in antioxidants which help in renewing skin cells giving your skin a healthy glow.
These are my 5 tips to make you green tea taste better. Hope you find it useful. Do leave a comment if you have any other tip you follow. Would love to know
Until the next time Sip that cup of health!!
Use the Instacuppa Green Tea detox bottle
You can buy the Green Tea detox bottle from Amazon as well.
This article as a part of SuperBloggerChallenge2019 conducted byHealthwealthbridge.com, Allaboutthewoman.com and should not be repurposed, republished or used otherwise. The content herein is owned by the blogger. SuperBloggerChallenge2019 is not responsible for any kind of infringement caused
Follow Every Little Thing: Happiness on
Comments
comments