I still can't forget the first time I saw you. It was definitely love at first sight for me when I saw the molten chocolate fall on the crunchy brownie pieces topped on the vanilla ice-cream.

This was the start of my love for Death- By- Chocolate at Corner house, Bangalore. Death – By -Chocolate is one of the most famous Sundae preparations at Corner-house
About Corner House
Taken from the Corner House Facebook page
Established in 1982, Corner House has long been devoted to making the experiences of eating ice cream an enjoyable one. We initially started off as a fun food cafe, but have been an exclusive ice cream and sundae parlor since 1995. Our Ice creams are all 100% dairy products. We like to keep it simple; it's all about the ice cream and the emotions that a cup or cone can evoke in our customers.
I do not remember when I had my first corner house ice cream, But I do not remember having any other ice-cream there for the uncountable number of times I have been there.
Death By Chocolate
Apt to the name, the Death by chocolate ice-cream Sundae is so huge that you will be dead by the time you finish it.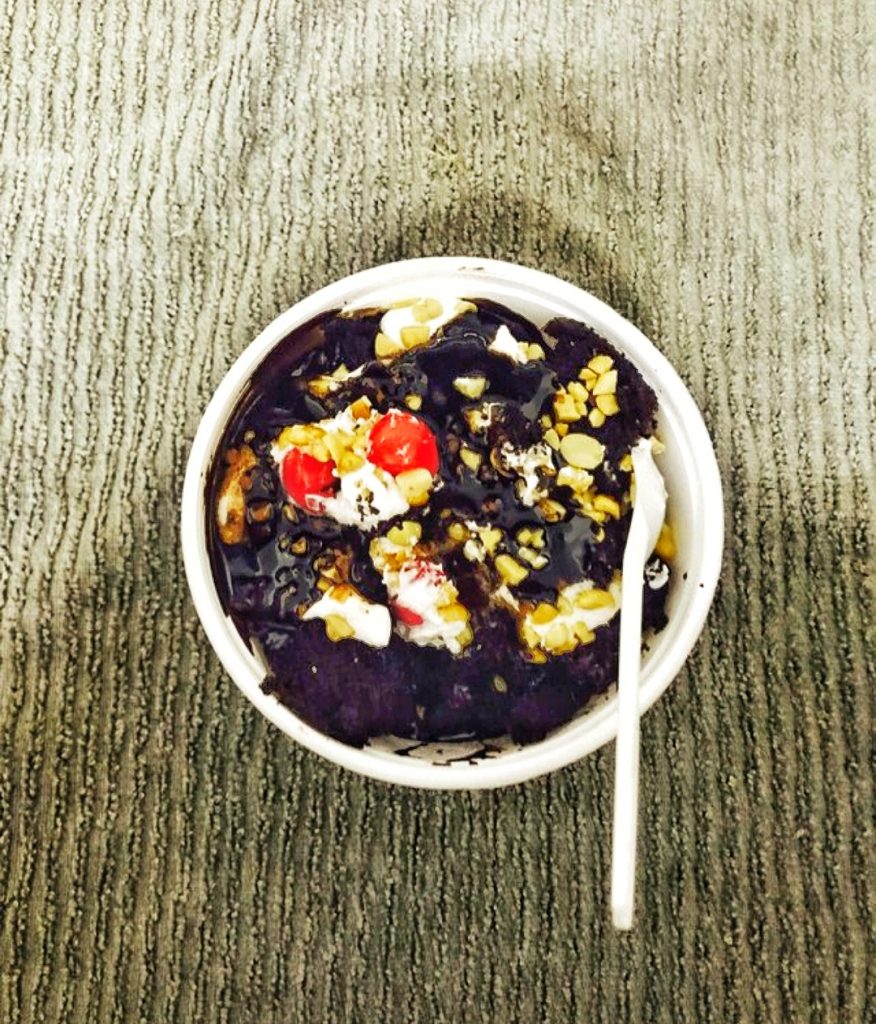 However, I take pride in mentioning here I have always, every single time finished the entire ice-cream all by myself. SINFULLY GUILTY!!
Let me take you through the process of making this wonderful Sundae which itself is a treat to watch.
It starts with 3 scoops of vanilla ice-cream put into the bowl.
The crunchy pieces of brownie are added on top of the ice-cream scoops
Time to add some honey
Then piping hot chocolate is poured over.
The sundae is decorated with nuts and topped with cherries.
Your DEATH-BY-CHOCOLATE is ready
ENJOY!!!
This post is a part of the Valentine's Day blog train hosted by www.prernawahi.com & www.vartikasdiary.com, sponsored by ShilpSa, Kalpavriksha farms & Neha from @bloggingmadeeasier
I decided to write on the post "Love or food" but then when Love is food I could only think of Love at first bite 🙂 Hope you enjoyed reading.
Disclaimer: Images taken from internet.
Comments
comments