Summer vacations are almost halfway. The constant challenge of keeping our children away from gadgets, devices, video games or watching videos. is real. I just thought let me list down a few activities you can get your child involved in and limit the screen-time.
Screen-Free Summer Vacation Activities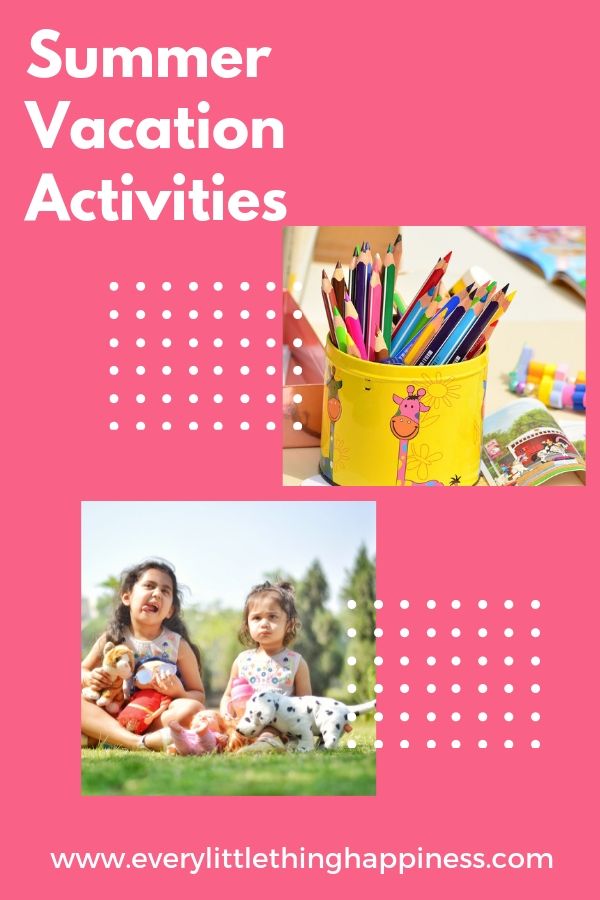 Coloring on Boxes
We keep ordering online these days. So the next time you have so medium to large sized boxes coming home. Keep them for your kids with some colors and markers. In no time kids will get involved and stay engaged in there for a couple of hours. Add some crafting material so that they can do some pasting as well.
Obstacle game
Use chairs, couch pillows, toys, hula hoops, or whatever you have around your house to create obstacles. The make the kids cross over the obstacles. Ask the kids what more obstacles can we add. Time the obstacle crossing and convert it into an obstacle race.
Hopscotch
Use chalk to draw a simple hopscotch outline with numbers. Isnt that the simplest game we played in our childhood
Water Chalk play
Writing with chalk is usually an interesting activity for the children. However, add some magic by dipping the chalk in water – BAM! They would love it. It comes out more like chalk paint and goes on the ground very smooth.
Classic Hide and Seek
Inside or outside, this is a fun game! Get involved with the kids and cherish the fun.
Make a Fort
Take all those Pillows, sheets, some chairs, and clothespins add on some imagination and create your own fort.
Paint Rocks
Kids can get creative using acrylic paint to paint rocks. After you're all done, you can have the kids put the rocks in your garden, outside your front door or give them away. They add beauty and color wherever you put them.
Make a Collage from Magazine Pages
With some simple instruction, this can keep your kids entertained for a while. You can also give them direction such as to fill the page with things that make them happy, all things purple, or toys that they want for Christmas from a gift catalog.
Art – Coloring or Painting
Most of the time we feel coloring especially painting is a hassle. To the supplies, set up everything and then make the kids sit. However, I found an easier way. The key to making this easy is to get a few craft bins and store whatever you need for painting or coloring in separate bins. Then, when they ask to paint it's easy to set up.
I'm yet to meet a child who does not like colors (well, other than me as a child, but there are a couple stories behind that ordeal)
Colors are a great way to break a screen time habit.
I found this awesome post on Toddler Painting Ideas and Activities to engage my little one in painting.  
Playing in the kitchen
Yes I know it's nuisance and it's crazy but it's a great solution. Bring out a bunch of utensils, pots and pans, sieve. And they'll love to pretend to play with those, plus the big pots and pans are so easy to pick up, the clean-up is not big deal too.
Sing Rhymes
Sing some Rhymes together. Do some dance, some actions. Lot more fun than seeing the videos
Get some books
This not only helps in creating a habit of reading but also improves kids imagination power and innovation skills. Find out a local library and visit with kids. Tell them about the library. Get some books from there. Read the books together and have some fun-filled story time sessions.
There are N-number of things you can do to keep your child involved and avoid screen time. What are you doing in this summer vacation?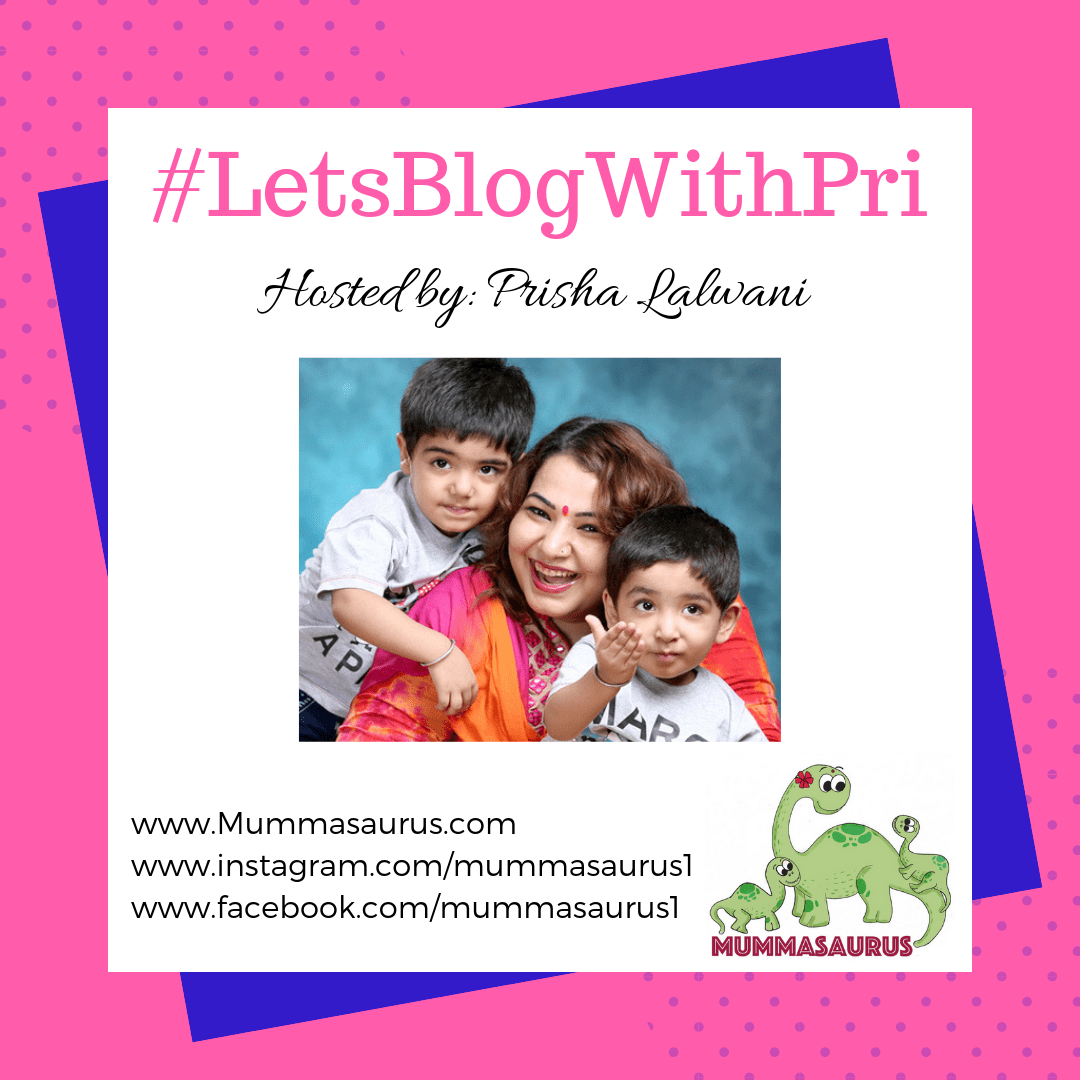 Hosted By :Prisha LalwaniMummasaurus.com
IG: @mummasaurus1
FB: /mummasaurus1
#LetsBlogwithPri is a Blog Train hosted by Prisha Lalwani, Author at Mummasaurus. I wholeheartedly thank Disha Author at Life My Way for introducing me. Also, I would like to introduce Mahati, Author at Fantastic Feathers. Do read her blog post.
Comments
comments